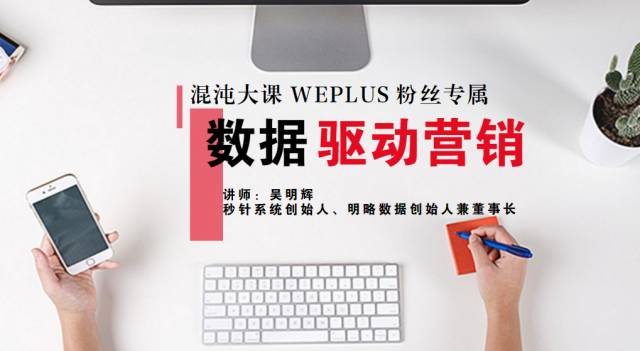 The founder of Hangzhou Big Course and Miaozhen System as well as founder and president of Minglue Data came to Hundun Study and gave a lecture of Data Driven Marketing on June 6th.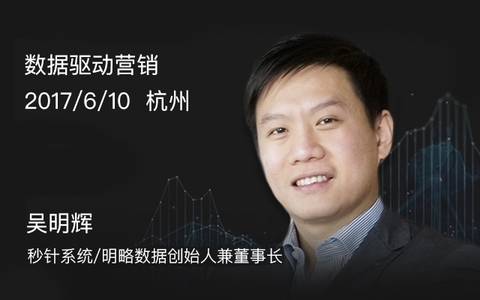 Who is suitable to listen to the course?

This course applies to the people who expect to see data value, fully excavate the data value and apply to the actual commercial environment, especially for students engaged in marketing related positions.



What will you get from this course?
Grasp the marketing target and development reform
Know the underlying logic in marketing and how data serve for it
Rich cases and the power of data is beyond imagination
To look into the future, data will affect life.


Who will give the lecture?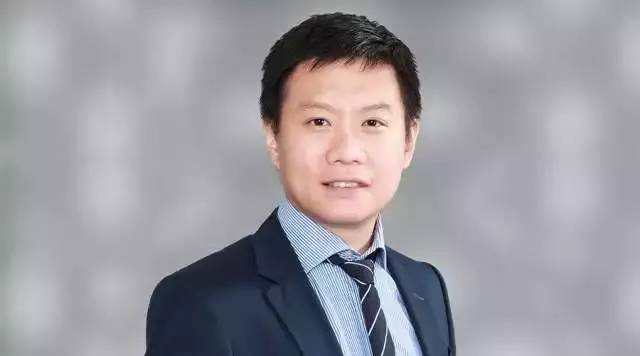 He is the first Chinese entrepreneur invited to give a lecture at IAB global summit in 2014 and owns more than 20 domestic and foreign patents for invention. Miaozhen provides global marketing data and technical service for 70% of global top 100 brands such as Procter & Gamble and Coca Cola and drives the marketing model innovation. Minglue is committed to creating symbiotic wise system of human brain and machine, a pioneer of the industry's artificial intelligence, serving the fields of safety, industry, finance and government.



What is the main course?
In this lesson, Wu Minghui will lead you to recognize the big data era about how technology make enterprise produce insight to data so as to make the correct commercial decision and bring higher investment rate for brand enterprise and what the purpose the marketing strategy should focus on.. In the 'Data-Driven marketing' concept, enterprise CMO need CGO transformation and what kind of tool is needed. What the role AI will play in the future marketing development process.



[Syllabus]
Ⅰ.The hunderlying logic of marketing development: optimization of whole commercial chain
1. Hundreds of years marketing development change
2. Underlying trends in marketing

Ⅱ.Essence and data of marketing
1. Process of marketing
2. Purpose of marketing
3. Function of data

Ⅲ.Data driven marketing, marketing has become the concept of production and marketing
1. New marketing cycle: goal, strategy, GTM, effect, lean production
2. Online development of new marketing cycle
3. Construction of data marketing system
4. Selection and effective evaluation of external data introduction
5. Integration of marketing and AI

Ⅳ.CMO functions transformation to CGO and marketing has become enterprise profit center
1. together with AI
2. Organizational structure transformed into CGO
3. Retail marketing future form
4. Data percepts consumers' mind
5. Data use for increase

Welfare in the course

This course will open 60 places for WEPLUS fans and anyone who meets the following requirement can get the on-site ticket

1、Engaged in marketing related positions
2、Friends around have joined the Hundun Study Hangzhou branch


Curriculum time: 08:45-12:00, June 10th, 2017(this Saturday)
Place: International Hall on the first floor of Inter-Continental Hangzhou Hotel



How to join us?

About Hundun University
Hundun university is an Internet innovative university without walls. With innovation and entrepreneurship education, global well-known teachers, it presents 52 top level classes and focuses on cultivation of innovative talents with Internet thinking and internationalized perspective. It now has more than 60,000 registered members and has become the largest Internet learning community in China, of which are enterprises founders and senior executive.



About Hundun University Hangzhou Branch
Hundun university is an Internet innovative university with no walls. Hangzhou Branch is the base camp for ten thousand Zhejiang students. It aims to help every member broaden their cognitive boundaries, solve practical problems, and create effective links. It will keep in accompany with people who is full of dream and help them recognize the hundun world earlier.


Learn More