WEPLUS attended China Entrepreneurship Service Summit (CESS) and was awarded with 2017 BEST CO-WORKING SPACE prize. The event was hosted by China Startup Incubator Alliance (CSIA) and Crowd Creativity Starry Sky Academe (CCSA).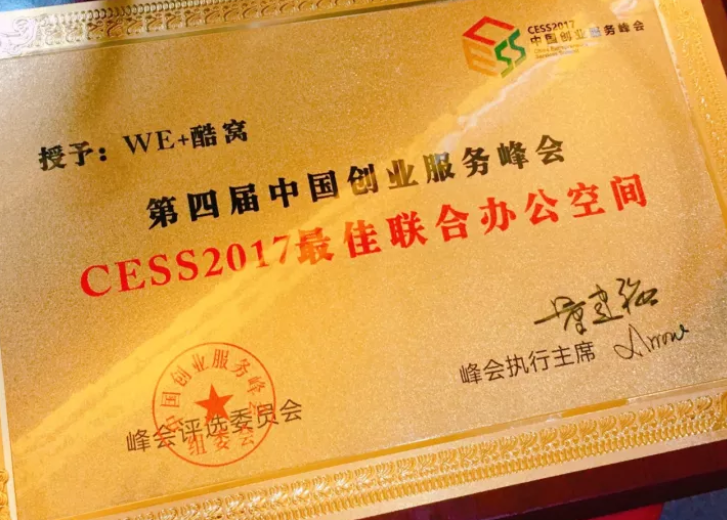 About CESS
As the first and the largest forum of industry chain of entrepreneurship service, China Entrepreneurship Service Summit (CESS) aims to build big data platform connecting governments, academy, industries and capitals to promote entrepreneurship service with innovation and valuable resources.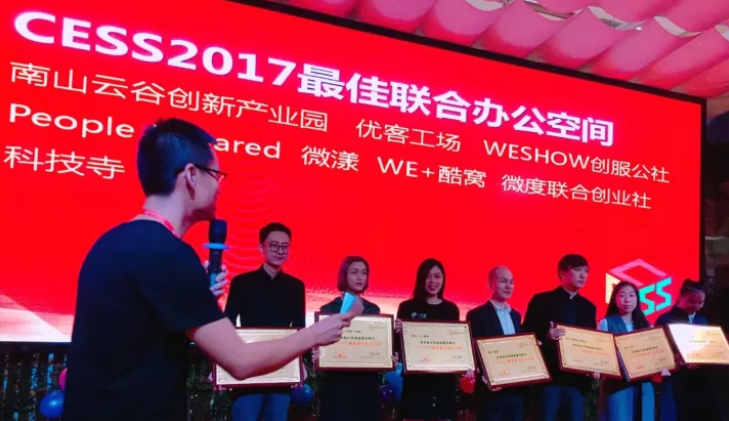 CESS provides services to Group Innovation Space (GIS), coffee startup, coworking spaces, technology parks and innovative cities. It's making efforts to accelerate the transformation and upgrading of entrepreneurship service industry and to enhance turnovers and service level.