I once saw an interesting comic by chance---The adventure of business cat. The comic appeared several years ago. I associate it with the office scene to assimilate the boss with cat.I turned over a few articles and found it really interesting. It finds the common characteristics between the cat and the boss,which is meaty.

1、Devotion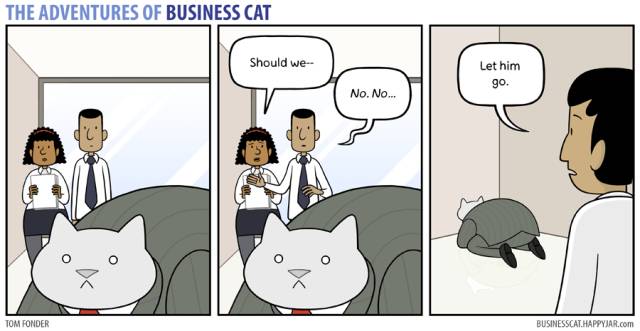 Cats sometimes focus intently on a corner, and is your boss sometimes dedicated to something?


2、Share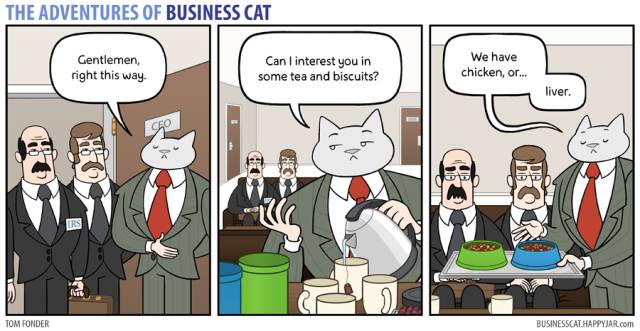 The cat may share snacks to you(chicken, liver mixture),it definitely shows its love to you. However, your boss will share his hobbies to you sometimes, do you like it all the same?


3、share the joys and sorrows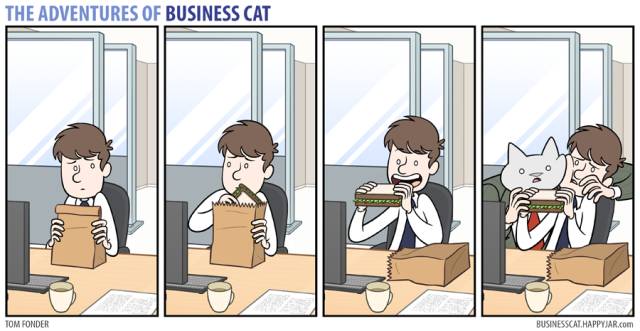 Cats often rub your food. And Boss will always share the joys and sorrows with you.He will eat together with you.


4、The trouble-maker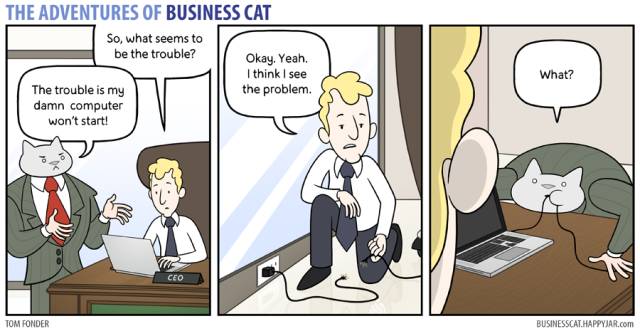 Sometimes your boss may need your help but he is not aware that he is the trouble-maker.


5、Find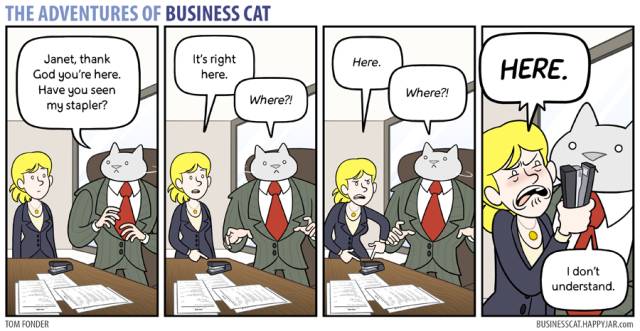 The boss need your help to find something, maybe he is too busy to see it. Actually it is just in front of his eyes.
6、E-mail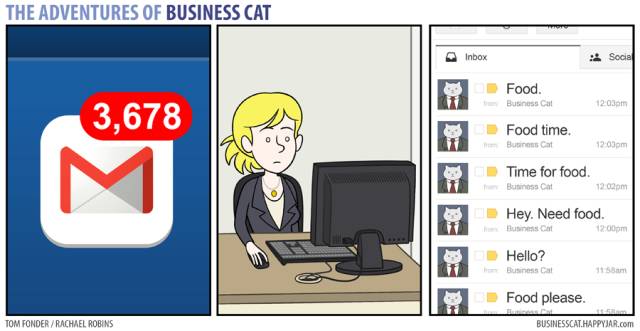 The things the boss need may be in need immediately even if in the e-mail form. Even if it is simple food.

Pictures above, from BUSINESSCAT.HAPPYJAR.com






Have you seen the figure of your boss? Well, the topic collection of office TuTsau will be "what is your TuTsau of your boss? What kind of animal does your boss like?


Bonus
Scan the QR code and talk about your TuTsau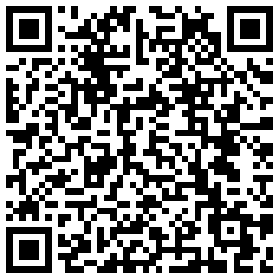 Before 12:00 June 9th, 2017
People who comments and give a like ranks the top three places will win WEPLUS partner MORGEN DESIGN's high-end customized stationery set.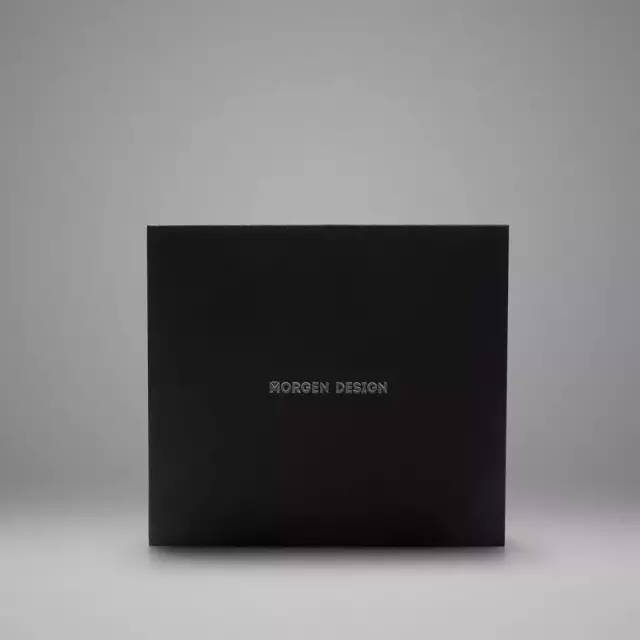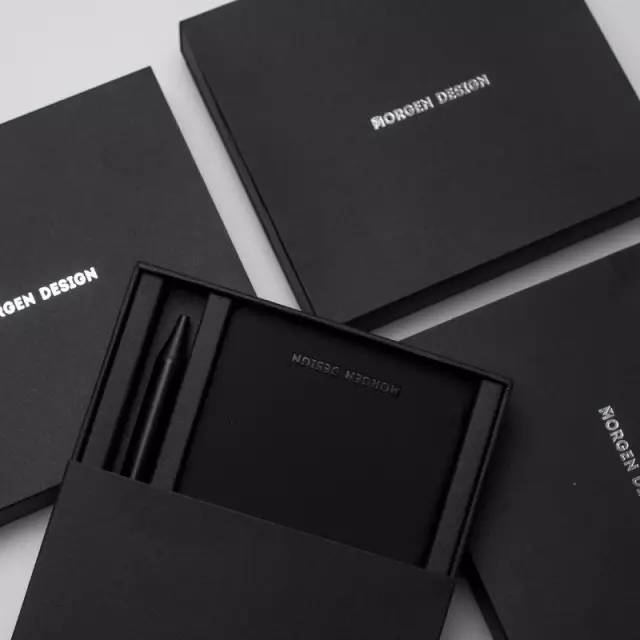 Learn More