On 24th March ,2017, WEPLUS United Office Space and COWORK announced official merge in their work communities and launched a news press centering " Integrated and United, create the future", as well as signed merge strategic agreement the news conference.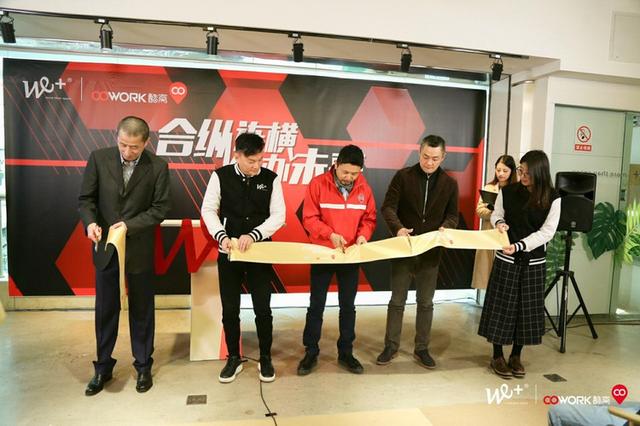 Launch event was connected with branch conference in Guangzhou Four Season Hotel. Co-founder of WEPLUS Mr. He Shanheng and founder of COWORK Mr. Wu Jiayao along with Mr. Chen Yongyi attended the conference. WEPLUS & COWORK is expected to establish a group company after the merge, in order to build unite office space of better quality.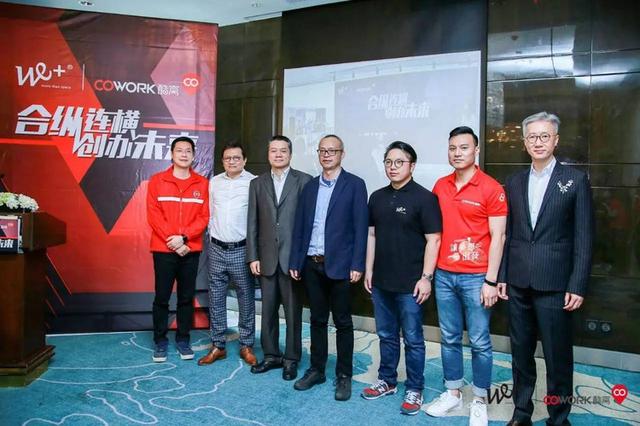 In the conference, founder of WEPLUS Mr. Liu Yanshen the scale of post-merge new company. After the merge, online and physical platforms will be bridged to unify physical space and service. WEPLUS & COWORK is expected to expand its space territory to Beijing, Shanghai , Guangzhou, Hangzhou, Suzhou ,Ningbo, Qingdao, Dalian, Xi'an, Chengdu, Shenzhen, Foshan, Dongguan, Urumqi, Helsinki, San Francisco etc. It means that WEPLUS & COWORD has official completed a distribution of 47 space stations in 16 major cities of Northeast, Central China, Southwest and Southeast, which traverses east and west and connects south and north.
Concerning merge details, Liu Yanshen says: Different than alliance and share-holding, WEPLUSCOWORK is a real merge. Both sides will establish new board of directors. Business solutions will be decided by new board of director and executed by executive staff.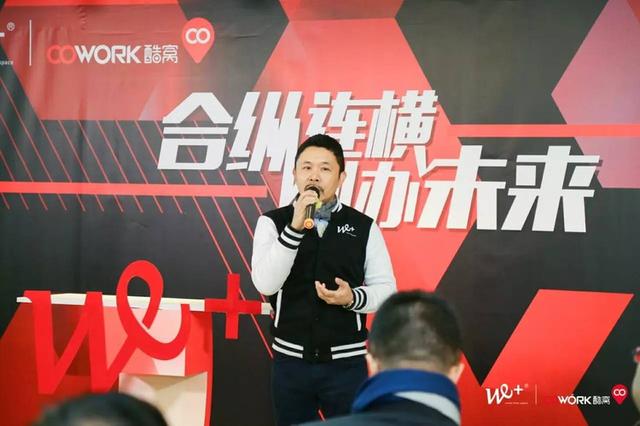 With the merge of both sides, the number of space and users has increased rapidly, which means first domestic scale united office brand has proved to be successful in initial stage. Besides, it will lay a good foundation in integrating space of different forms and users of different industries, as well as in building platform model for resource sharing, service upgrade and space sharing.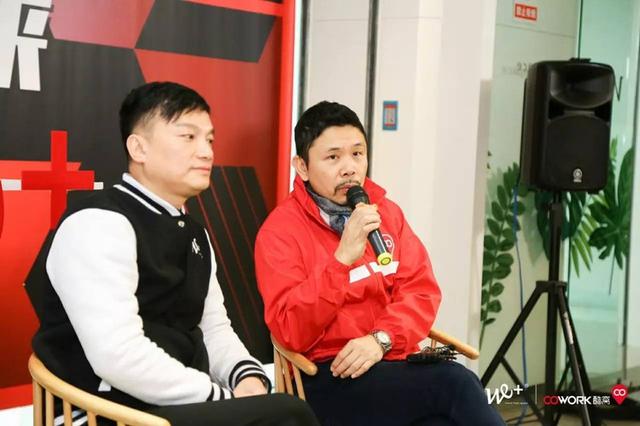 In interview part, both founders mentioned the importance of scale in united office industry and possibilities of cooperation with other brands in the future.
Liu Yanshen adds, " WEPLUS&COWORK does not only build physical space, but also a large scale of organizational service platform. United office will abandon the idea of " sub-tenant", increase non-rental income and build an eco-system, so a large scale is the premise of everything. The challenge of future united office will be service, resource sharing and innovation of organizational service. Only through large scale united office platform can organizational connection and value of eco-system be truly demonstrated, followed by more innovative business models.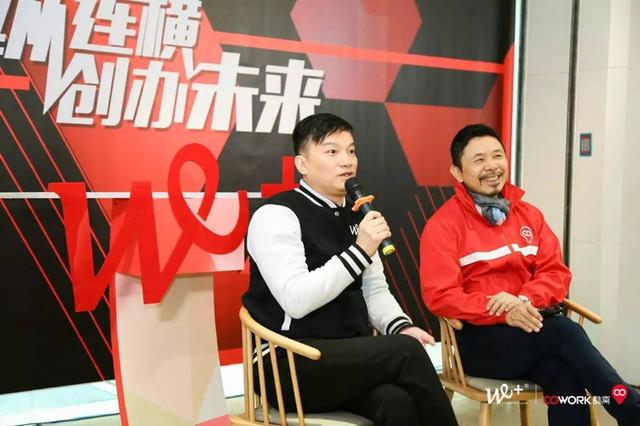 Mo WanKui says :" After the merge, space, resource and social groups are shared and service is improved as well. Regardless of resource sharing of incoming enterprises or organizational demand targeting entrepreneurial teams of national business model, it has brought a new pattern and anticipation to domestic united office industry.
WEPLUS united office space has grown rapidly since foundation in 2015. Apart from 28 domestic space stations, it is the first domestic brand that has expanded its business overseas, covering Helsinki in Finland and San Francisco in the US. As of now, the total are of WEPLUS is up to 98,800 ㎡ with a total of positions of up to 13,453, 500 medium & large-sized enterprises and 15,000 community members. In June 2016, WEPLUS fund was set up in cooperation with over 20 investing institutes. By the end of November of 2016, Pre-A round of financing had been completed.
COWORK office community, established in June 2015, is the top brand in space scale and financing and completed Pre-A round of financing in August 2016. Since opening of COWORK, there have been a large number of incoming entrepreneurial teams, micro-enterprise, brand offices of large organizations, freelances etc, including MOKO, KUJIALE, WANRUGULI, HUODONGXING etc.
It is an coincidence that founders of both sides have rich experience in real estate prior to united office space. Founder of WEPLUS, Liu Yanshen, was the general manage of world's largest private fund Colony Capital and President of Colony New Yangtze RMB Fund, with over 15 years' experience in real estate investment. Founder of COWORK, Mo Wankui, with more than 30 years' cross-field entrepreneurial background, has for many times been engaged in integration of risk investment and Internet. For 20 years, he has been engaged in development and operation of real estate and made the record of highest price per unit in China's real estate industry. In 2014, he acquired China's largest Internet entertaining talent supplier " MOKO" and was appointed as the President in leading team transformation. In 2015, he founded COWORK.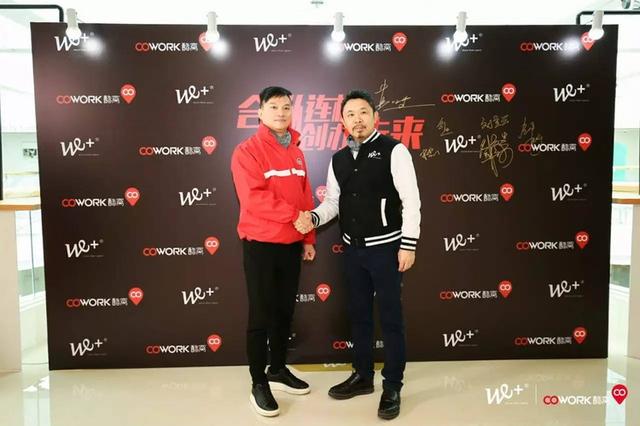 This news conference was held in Guangzhou and Shanghai. Shanghai news conference was held in WEPLUS Fudu square, which, as the first physical chain cultural experience space of WEPLUS, not only provides related service of office space, but also combines KARAKEN workshop, Crop, BOTTLE, Table 12 Coffee etc, which provides a wide range of curricular and products concerning leather, wood, gardening and coffee etc.
Right here, you can choose your preferred lifestyle.