Mrs. Berner, Minister of Transport and Telecommunication of Finland, Pellegrini, Vice Prime Minister of Slovakia,Slovak Ambassador to Finland, Municipal Representative of Helsinki, Municipal Representative of Espoo, Doctor Niu Tao, Vice President of Zhongguancun Creative Culture and Game Industry Development Alliance, President of WEPLUS Group, Liu Yanshen, and WEPLUS Finland Space partner, peter attended the event.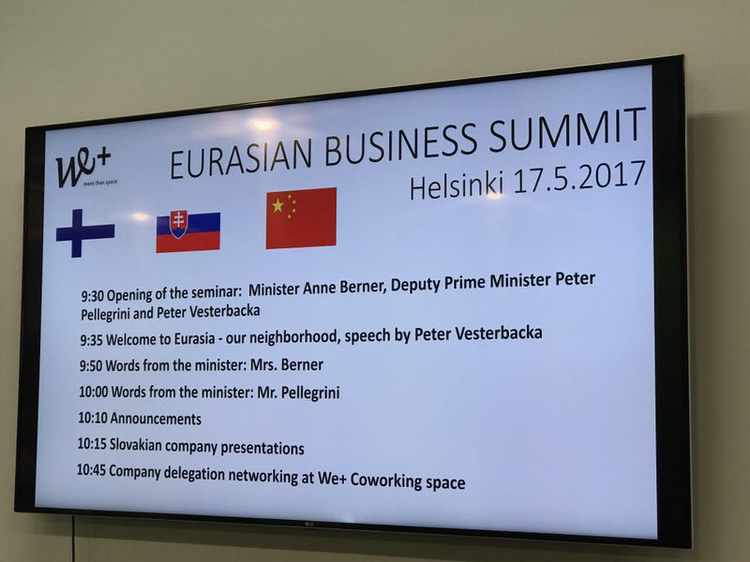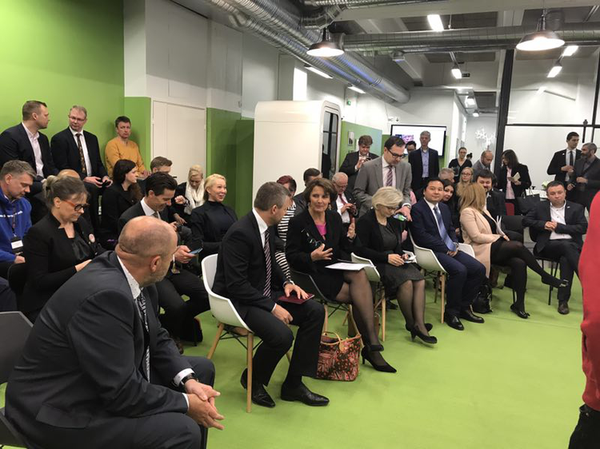 There are a total of over 70 distinguished guests from three countries and 30 companies attending the event, which is also the first important international forum conference after launching ceremony of Helsinki Space on 15th May. This forum is aimed at better discussing Euro-Asia trade cooperation under " Belt & Road), which marks the idea of " Belt & Road" being escalated from China to the blueprint for the world.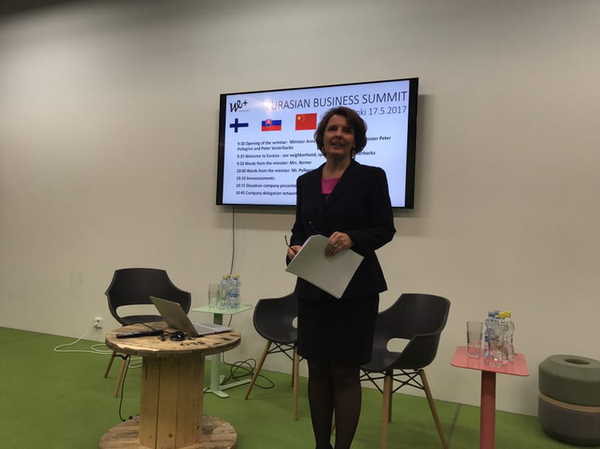 European countries attending the conference has expressed their will to cooperate in response to "Belt & Road". Finish President has earlier announced on official website that Finland and China have reached cooperation in further investment, innovative, energy, environmental protection technology, medical field, forestry and agriculture etc.
In addition, Minister of Transport and Telecommunication of Finland attending " Belt & Road" International Cooperation Summit Forum in Beijing mentioned in her speech : Finland, as a Baltic and Nordic country, is the link of " Belt & Road" that connects North of Euro-Asia continent. "Belt & Road" will provides a chance for Nordic countries to further trade cooperation with countries of " Belt & Road", as well as a chance for Finland to show itself to the world. Meanwhile, she has high expectations of Finland WEPLUS United Space that will help further bilateral cooperation. President of WEPLUS Group, Liu Yanshen always expressed his support and gratitude.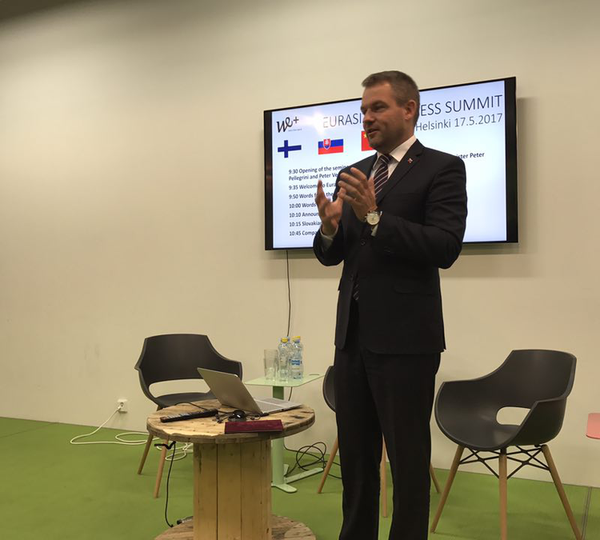 Vice Prime Minister of Slovakia, Pellegrini says in the forum :"Belt & Road"proposal has a huge influence in promoting economic globalization. Slovakia is very active to participate in the construction of " Belt & Road" and has thus given it a lot of meaning thinking and attempts. Slovakia is located in the center of Europe with an advantageous geographical position and good economic development. In addition, Slovakia leads the EU and Euro Zone in GDP growth as with a low unemployment rate. Labor force quality of Slovak people are relatively with a low price while automobile, electronics and mechanical manufacture industries are developed in particular, which provides good conditions for foreign investment and Sino-Slovakia cooperation, including cooperation with Chinese enterprise, Huawei, in various fields. Meanwhile, he expresses his willing to introduce WEPLUS Cowork space to Slovakia.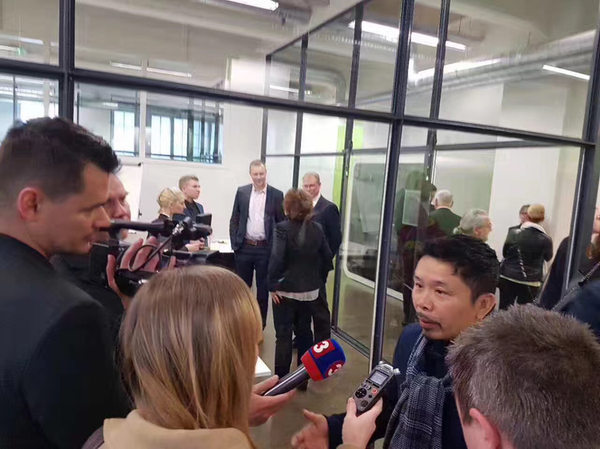 Liu Yanshen, President & CEO of WEPLUS, says in an interview, first overseas station of WEPLUS will be launched in Finland, " Belt & Road" country in North Europe, considering future development space of " Belt & Road". I firmly believe that WEPLUS plus as a domestic Cowork brand can bring in and go global as a result, thus furthering communication and cooperation with " Belt & Road" countries in innovative fields.