Anyone who has traveled by plane knows that the long line at the security checkpoint brings one's anxiety level to new heights. Well, if that is the case for you, there is some good news for you: China's first ever Airport Travel Town "landed" in Guangzhou's Fenghe Village in September, 2017. WEPLUS, as the pioneer for creative coworking spaces, becomes one of its first partners.
Airport Travel Town Initiation Ceremony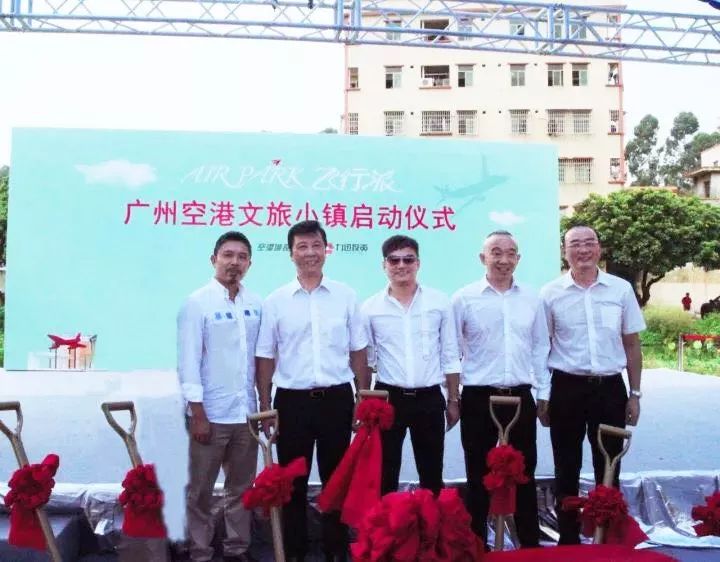 Building off of the underlying concept of innovation and efficiency, WEPLUS designs its space to highlight creativity. We are thrilled to announce that
WEPLUS Guangzhou Airport Town
is available for rent (
all of its
11,500 sqm
)!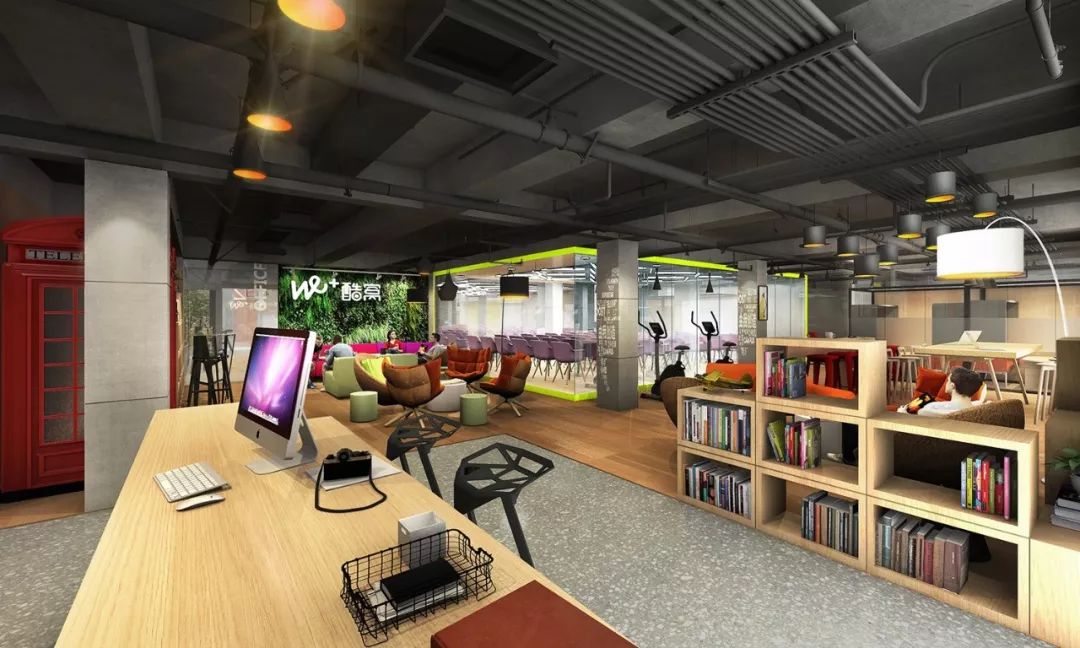 Now, lets take a closer look at the space and all its amenities:


◆ Access to Two Subway Lines --- Steps Away From the Airport
Airport Town, where the WEPLUS coworking space is located, has been listed as one of the primary construction projects in Baiyun District and Guangzhou in their efforts of brand-making.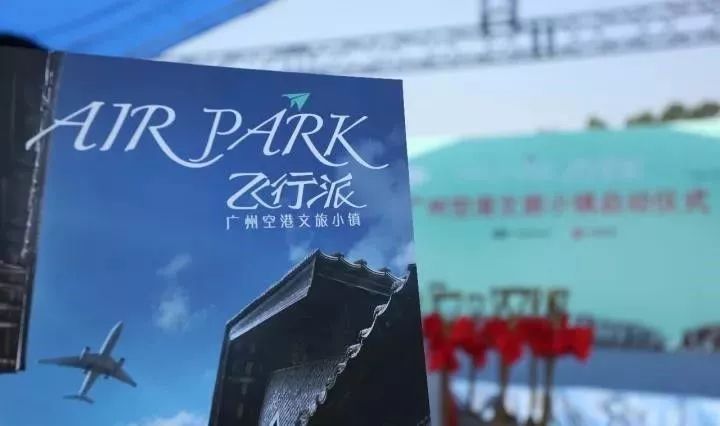 Baiyun Airport Town has already attracted a variety of companies within the airline industry, including: Guangzhou Baiyun International Airport Co., China Southern Airline Co., China Eastern Airline Co. (Guangzhou Branch) and Jiu Yuan Airline Co.. The Town's economy has become a crucial part of the Baiyun District's strategic development.
Airport Town is in a prime location of Guangzhou, thanks to its emphasis on
transit-oriented development
(TOD for short). Not only is it in close proximity with
two subway lines
(Gaozeng Station of Line 3 and 9), it is
5 minutes away from the Guangzhou Baiyun International Airport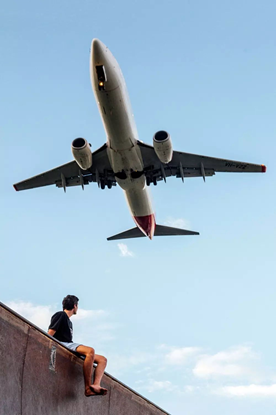 Working in this WEPLUS space is not only time-efficient, but also stress-relieving.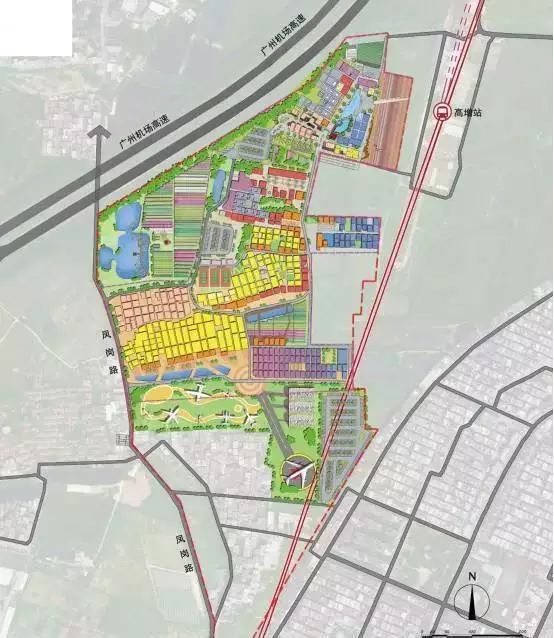 ◆ Airport Terminal Right in the City --- One-Stop Boarding Experience


For frequent flyers, having business meetings back-to-back in two separate cities is no doubt exhausting, but for tenants in the Airport Town, this is simply a piece of cake.
Airport Town Guangzhou provides check-in services as well as a security checkpoint. One could easy
check their baggage prior to their meeting, then immediately fly out when finished
, wasting no time at the airport.
Here, you never have to worry about missing the plane. Just sit down, relax, and enjoy the services provided at the Airport Town.
◆ Designer Apartments for the Cabin Crew --- Work Is 15 Minutes From Home

Not only is the town traveler-friendly, it also includes apartments designed specially for workers within the airline industry. There are airport shuttles to and from the airport, cutting down the transit time to only 15 minutes!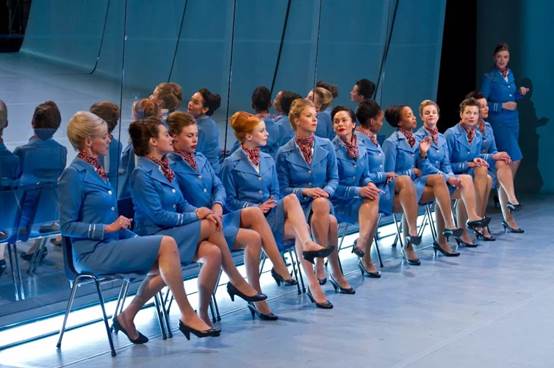 Once the construction of the Airport Town is fully finished, it will no doubt become the driving-force of Baiyun District's economy. Companies who are residents of the town can expect to receive financial subsidies from the Guangzhou Government.
◆ Creative and Stimulating Space --- A Unique Work Experience


The space itself is inspired by the underlying principles of Airport Town: freedom, innovation and artistry. We provide closed, partly-closed, open and partly-open spaces for rental depending on needs to work alone and in groups.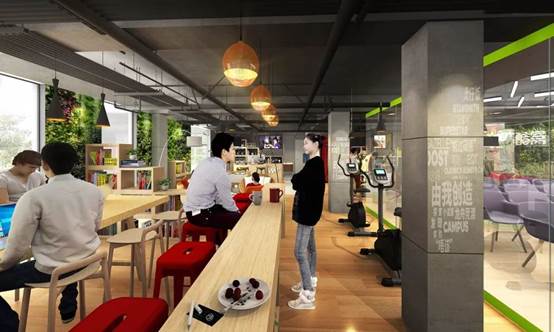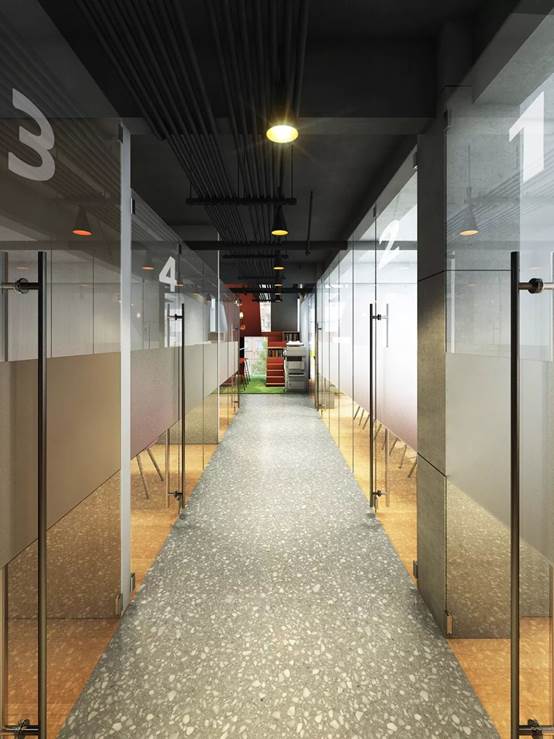 WEPLUS Airport Travel Town has a lot of open spaces. The office uses bright colors to put you in a better mood for work.
Here, working is no longer just at the desk; you can work in open areas, meet clients in conference rooms. Need to make a phone call? No problem. Just hop in one of the phone booths. The space also has a private gym and open dining area for socializing and an overall better working experience.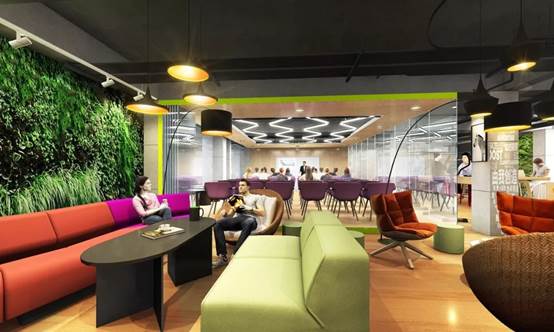 The closed work areas are designed for maximum efficiency: crisp lines and lighting are conducive to productivity. The well-equipped conference rooms are perfect for business meetings and brainstorming new ideas.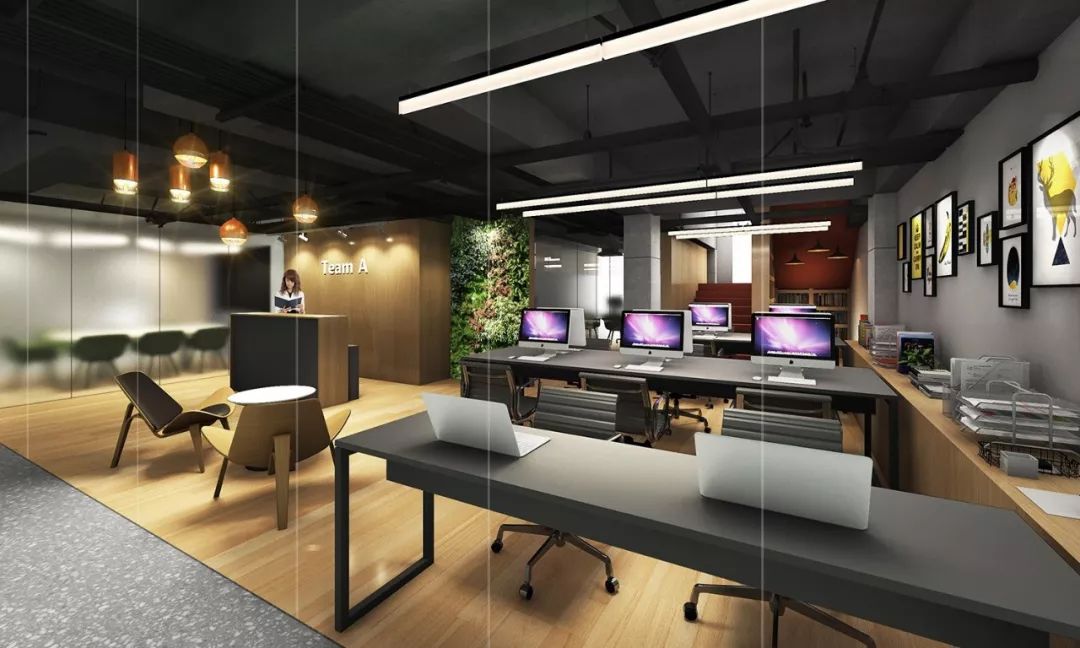 In addition to shared work spaces, we provide custom-tailored offices size ranging from 60-1576 sqm.
If you are currently working in the following industries: travel, exportation, agriculture, innovative industries, aviation, design, architecture, cultural communication, media, education, advertising and so on, and that you are looking for a space for it to take off, then WEPLUS Airport Town is just to place to be!
Rent for fully furnished spaces include: property management fee, air conditioning, water, beverages, electricity, invoice, internet, conference room usage.
【Location】Airport Town, Fenghe Village, Renhe Town, Baiyun District, Guangzhou, China
【Inquiries】
sales@weplus.com